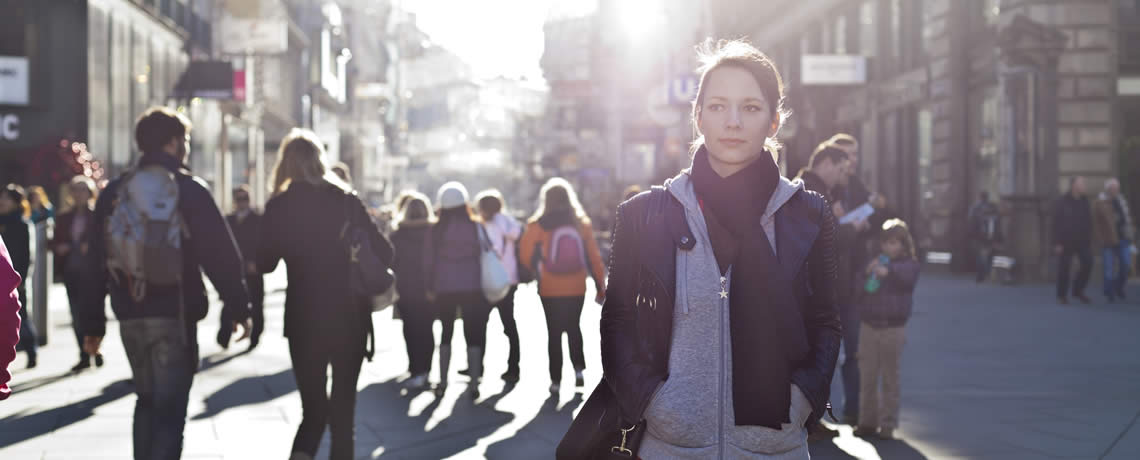 "Thank you so much for your help and guidance, it has really helped me think about what I want for the future. The identity exercises have been particularly interesting." PG, Leatherhead
How does coaching work?
Life coaching is a process where a trained professional guides someone who wants to make changes in their life. These are often in specific aspects of your life such as career, work or relationships. To begin with, though, I encourage clients to take a holistic, all-round view of where you are, because any change will impact on other areas of life. If that means you need to explore the emotional impact of the changes I can support you in that process.
The basis of my coaching, or the approach, is Person-Centred, which empowers the client to determine the flow of the dialogue and facilitate change. Like counselling, it works by being listened to with empathy and without being judged. I don't give advice or make constant suggestions, nor try to put things right. You are in control and you find solutions through the process. It is a dialogue which enables you to gain the self-esteem and confidence you need to lead a more fulfilled life. It is really encouraging to see a client gain an insight or new perspective that enables them to move forward.
Coaching focusses on being curious, and planning for changes; there can be writing and exercises as well as talking and reflecting. It can also be a journey of personal discovery, and as a qualified counsellor I consider the emotional impact of clients right from the beginning – the 'head and the heart'. I also encourage 'blue sky thinking', which facilitates creative thought. You may not set off on a round the world voyage afterwards, but it can lead you to more courageous and exciting solutions.
My coaching can help with many circumstances including:
Self-esteem and confidence building
Work and career change
Maternity leave and return to work
Going self employed
Starting and developing a business
Relationship and family difficulties
Personal decisions
Financial decisions
"I realised I was so into my mum role that I was resentful of my job taking my time away. I needed to get it unjumbled in my head and your coaching got me in the right frame of mind to apply for a better job. Since we last spoke on Skype I have got a full-time job as Head of Department at a school. I do not think I would have got to the position of applying for it had it not been for your coaching sessions."
AN, coaching client
The process involves dialogue, reflection, challenge, insight and planning. It is more productive if you continue some work (homework) in between sessions. This can be research and reading, completing exercises or progressing plans. A coach gives you space to reflect and move forward; I keep you on track and become your cheerleader (without the pom poms).
I blend in a number of psychological approaches:
Cognitive Behavioural Therapy (CBT): looking at your thoughts about yourself and your life; challenging negative thoughts and offering a different perspective on your situation
Neuro-Linguistic Programming (NLP): based on how we make sense of our world; looking at the power of language to change behaviour and habits
Gestalt: a complex theory of psychotherapy and adapted to coaching. This informs the holistic approach, that the person is whole and resourceful, and the importance of the relationship between coach and client
Mindfulness: a more recent contribution to coaching theory, purposefully paying attention to yourself and what is around you. This helps you to feel calmer, less stressed, and to be more alive to what is around you
Coaching sessions are 50 minutes. We work by a simple agreement, which you can download here. In the first session I will take details about you and help you set your specific goals. Then it is over to you to talk about your situation, how it is affecting you and what you want to change. We map out a programme of coaching appropriate to what you want to do and we work through that programme, adapting as required.
Coaching is entirely confidential, other than if issues of harm arise from what you say. For more information see About.
How long will the coaching process take?
It is up to you how many sessions you have, but remember you go through a process of change which takes time and requires support, sometimes over months. I suggest weekly sessions, at least to start with, as this pace gives you time to process thoughts and actions without losing momentum. We work with goals and check regularly how we are doing in reaching them. However, some clients just have a couple of sessions and take away what they have learnt to develop further. In this case we look at self help and support structures at home and work.
Could coaching affect your relationships?
Support from family members can be invaluable, but they sometimes feel concerned or even threatened by the possible changes that you might go through. Your relationships are often part of our dialogue and we can discuss how you cope with these through coaching.
Free exploratory phone conversation
I offer an initial, no charge telephone conversation for you to outline your situation and see if my coaching is right for you. Please phone or email me to make a mutually convenient time for this.
Once you have booked your first session please note that any cancellation made within 24 hours of the appointment is chargeable, at my discretion.