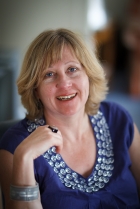 Please get in touch here if you would like more information or to make an appointment. I will endeavour to reply within 24 hours. You do not need to write a great deal about your situation but I will answer your questions if I can. Contact does  not put you under any obligation to take up my counselling or coaching services.
Name: Sandra Hewett
Mobile: 07979 691684
Email:
Online Session: Read More
Location: Bookham, Surrey KT23 4HR
Map: Google Map
Registered with: Counselling Directory
Registered with: BICA (British Infertility Counselling Association).
Or use the contact form