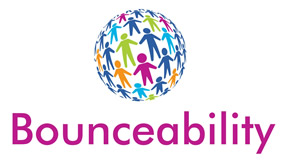 Bounceability is a coaching course (or one-off presentation) for school students that helps them build resilience in life – helping them to 'bounce forward' in the face of adversity. It is an early intervention and thus cost-effective workshop, which invites teens to develop a resilience 'toolbox'. The target group is students aged between 12 and 16, showing a level of anxiety that affects their everyday functioning and happiness. It is designed and run by Sandra Hewett, an accredited counsellor and life coach living in Surrey. Bounceability aims to complement and provide an additional resource to the school's pupil support systems.
For schools, the course aims to:
Increase attendance for students showing signs of repeat absenteeism
Reduce medical or counselling interventions at school
Lower the likelihood of students developing anxiety, self-harming and other behaviours
Reduce anxiety over school work and exams
For students, the course aims to:
Offer an understanding of anxiety in puberty and the teens
Help them gain perspective about the thoughts and feelings that worry them
Build self-confidence and self-esteem
Build resilience to cope with life's adversities and challenges
Materials include YouTube videos, quizzes, discussion groups and exercises.
Sandra Hewett is a BACP accredited counsellor and trained life coach living in Bookham, Surrey. Through her counselling she has developed an interest in helping teenagers and young people deal with anxiety and stress. She has completed two courses in London run by Young Minds (Teen Turmoil and Resilience). She is DBS Enhanced checked and has NHS Safeguarding Level 3.
Who is suitable for Bounceability?
As a one-off presentation it is appropriate for all school students as it offers life skills and knowledge they can take through to adulthood. It will also help them to empathise with friends and future colleagues who have anxiety.
As a course, it targets teenagers with general anxiety (possibly diagnosed as Generalised Anxiety Disorder), social anxiety, or who have experienced challenges such as bullying, cyber bullying and exam stress. They may find it difficult to socialise outside of their friendship group, or have experienced a distressing event in their life. Their school attendance could be affected, homework and exams cause added anxiety, and thus their performance could be impaired. The course is not aimed at individuals who suffer from a diagnosed psychiatric disorder, or eating disorder.
Please contact Sandra to find out how Bounceability can help your school students.